Locksets and digital locks supplier in Malaysia.
Newly Launched Digital Lock
We have recently launched a new digital lock line up to compliments your life with a digital touch.
Call our customer service at +604-331 1440 and our team will be more than happy to answer your inquiry.
At HOSO, we supply wide range of locksets product to suit your needs. The design and functions of our products are suitable for all types of applications, such as landed house, condominium, service apartment, commercial building and shopping mall.
EPIC Digital Lock Authorised Distributor in Malaysia
We are proud to announce that HOSO is the authorised distributor of EPIC digital lock in Malaysia. Click the button below to learn more about the digital lock line up.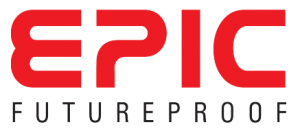 HOSO supplying high quality locksets since 2009
HOSO have more than 9 years of experience in the industry supplying lockets to housing development projects in Malaysia and also retailing to the end users.
Throughout the years, we have setup satellite offices across the west Malaysia to enable us to provide the best customer service to all of our customers.
Planning a real estate project?
Contact us if you are planning a real estate projects or individual looking to get yourself a beautiful locksets for your home. For inquiry, please fill up and submit the form below, our customer service will get back to you very soon.